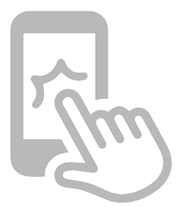 Zen Minervois se situe dans le village de La Livinière (rue de la Taillanderie), dans le département de l'Hérault, à 35 minutes de Carcassonne et de Narbonne, et à 20 minutes de Lézignan-Corbières.
Pour demander un rendez-vous, veuillez remplir le formulaire dans la colonne de droite et cliquer sur "Envoyer".
Nous vous répondrons sous 24h.
Un plan d'accés détaillé vous sera envoyé après avoir convenu d'un rendez-vous.
≈
Zen Minervois is located in the village of La Livinière (rue de la Taillanderie), in the Hérault département, only 35 minutes from Carcassonne and Narbonne, and 20 minutes from Lézignan-Corbières.
To request an appointment, please complete the form to the right and click on "Send".
We will respond within 24h.
A detailed access plan will be emailed to you after your appointment is scheduled.
Demande de Rendez-Vous / Appointment Request