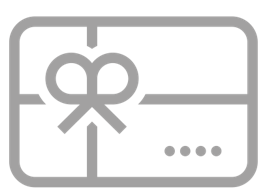 Our gift certificates are always the right color and the right size, and they are the gift of health. Each gift certificate is good for one of our sessions. To gift one of our sessions, it's very simple, no need to go anywhere.
First, purchase the gift certificate you wish to offer in the left column.
Then, fill out the form in the right column to personalize your gift.
You will receive your gift certificate via email within 24 hours of purchase.
The gift certificate is valid for three months from the date of purchase, and the beneficiary only has to get in touch to schedule an appointment.
Gifts certificates are reserved for people over 18 years old.
[30 minute massages are back massages only]